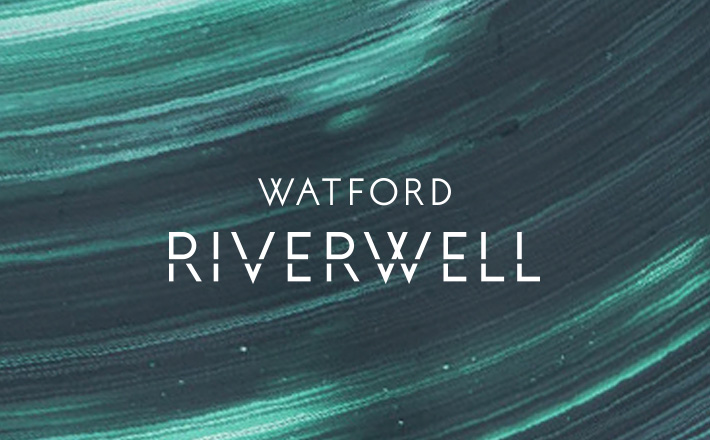 20/03/2017
Watford Riverwell on target for first new homes
Watford Riverwell marked a major milestone this week with the submission of a detailed planning application for the scheme's first homes.
The application is for 95 new homes, in well-designed contemporary buildings within a woodland setting. One of the three proposed buildings will be dedicated to affordable housing. Designated parking will be provided for residents and there will be a new children's play area and landscaped grounds included within the development.
Mayor of Watford, Baroness Dorothy Thornhill MBE commented: "New homes have always been a top priority for the scheme because we know how much they are needed in Watford. We are now making great progress and, by early next year, we hope to welcome the first new families to make their home on the site, including those in need of affordable housing. The team has made sure the plans have set a high standard for quality and design. These are important when people are choosing a new place to live as is a sense of community, which lies at the heart of our vision for the area overall."
Also outlined in the plans is a new name for the area, which will now be known as "Watford Riverwell" to better reflect the ambition to create a new riverside location for homes, businesses, open space and community facilities.
Other parts of the site are also moving forward. Trade City, Watford Riverwell, which will create 180 local jobs will open later in the year and cleaning up the contaminated and unused land to get it ready for further development continues.
Plans for homes in the area next to the River Colne are underway and the partnership will be unveiling ideas later in the Spring on plans to clean up and improve this stretch of the river
Outline planning permission for the project was approved by Watford Borough Council in 2014. The overall £350 million scheme will create jobs and homes, including affordable homes, alongside a new neighbourhood hub with retail and leisure facilities. Modern infrastructure, with a new road, new school and the consolidation of hospital car parking into a multi-storey car park will further benefit local people. The scheme will also enhance and provide green and public open space on the banks of the River Colne.
More information about the plans can be found on the Watford Riverwell page.