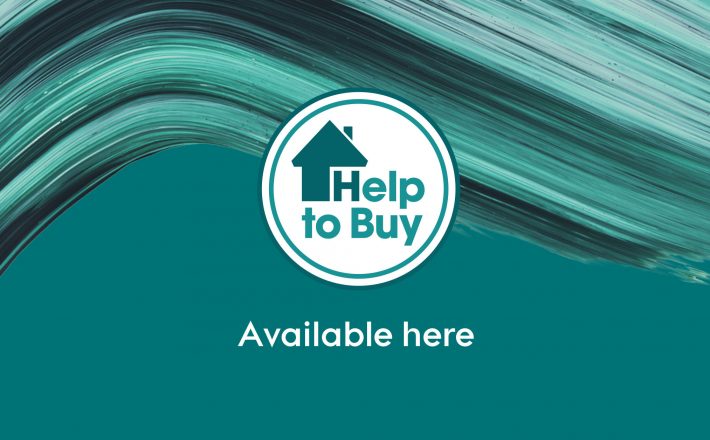 01/09/2020
5 FAQs on Help to Buy in Watford
Saving up for a deposit on your dream home can be a slow and challenging process. Whether you're just starting your property journey or are ready to find the space to grow your family, reaching that 25% takes a lot of hard work, sacrifice and determination.
To support people in conquering this challenge, the government has put in place several schemes, including the Help to Buy Equity loan, which is available on all new build properties. By reducing the percentage you might have to borrow, this extra boost can be the difference between missing out on that perfect apartment and picking up the keys. So, how does it work?
The Help to Buy Equity Loan allows you to borrow 20% of the value of a new build property (or 40% for properties in London) to go towards your deposit. This means you only need to save up the remaining 5% of the deposit, making buying your dream home much more achievable.
This is great for first-time buyers who are struggling to save while paying rent and also for those looking to move into a new area or upsize their home. It also makes new build properties, such as those at Watford Riverwell Woodlands, much more attainable.
With our development sitting in the desirable connected town of Watford, we often get questions around some of the finer details of the Help to Buy Equity Loan, as those looking to unlock their dream home try to figure out if it can really help.
Here are some of our most frequently asked questions, which will help you decide if the Help to Buy scheme it's right for you:
Who can qualify for Help to Buy?
To be eligible for a Help to Buy Equity Loan, you can either be a first-time buyer or a homeowner looking to move. You must be able to afford the monthly fee and interest payments, not own any other property or enter a part exchange deal on your old home, and not sublet or rent out the property after you buy it.
What happens after 5 years of help to buy?
For the first five years after buying your new build, you'll pay back the loan with no interest. After that, you'll start to pay a monthly interest fee of 1.75% (rising only with the annual Regional Price Index (RPI) plus 1% each April). You only need to repay the equity loan in full when you pay off your mortgage, sell your home or come to the end of the loan term.
Does Watford count as London Help to Buy?
Watford falls outside of London for the Help to Buy scheme, which means you can only borrow 20% of the value of a new build home here. The borrow cap is different for properties inside London, as they are usually more expensive. Property prices in Watford are generally lower, which often means you can get more space for your money.
Can Help to Buy only be used on new builds?
A Help to Buy Equity Loan cannot be taken out on older properties. The home you want to buy must be newly built with a price tag of up to £600,000.
Is the help to buy scheme still available? 
Despite the challenges of 2020, Help to Buy is still available. Homebuyers that reserved a property before 30 June may have experienced delays with their purchase due to COVID-19, which the government has created guidance around here.
There will also be a new Help to Buy Equity Loan scheme for first-time buyers only, available for two years from 1 April 2021-March 2023. You can find out more about this here.
The Help to Buy Equity loan has helped many of our customers unlock a new build home at the Watford Riverwell development with only a 5% deposit. If you're curious about what you could get with your savings, explore our last remaining apartments.